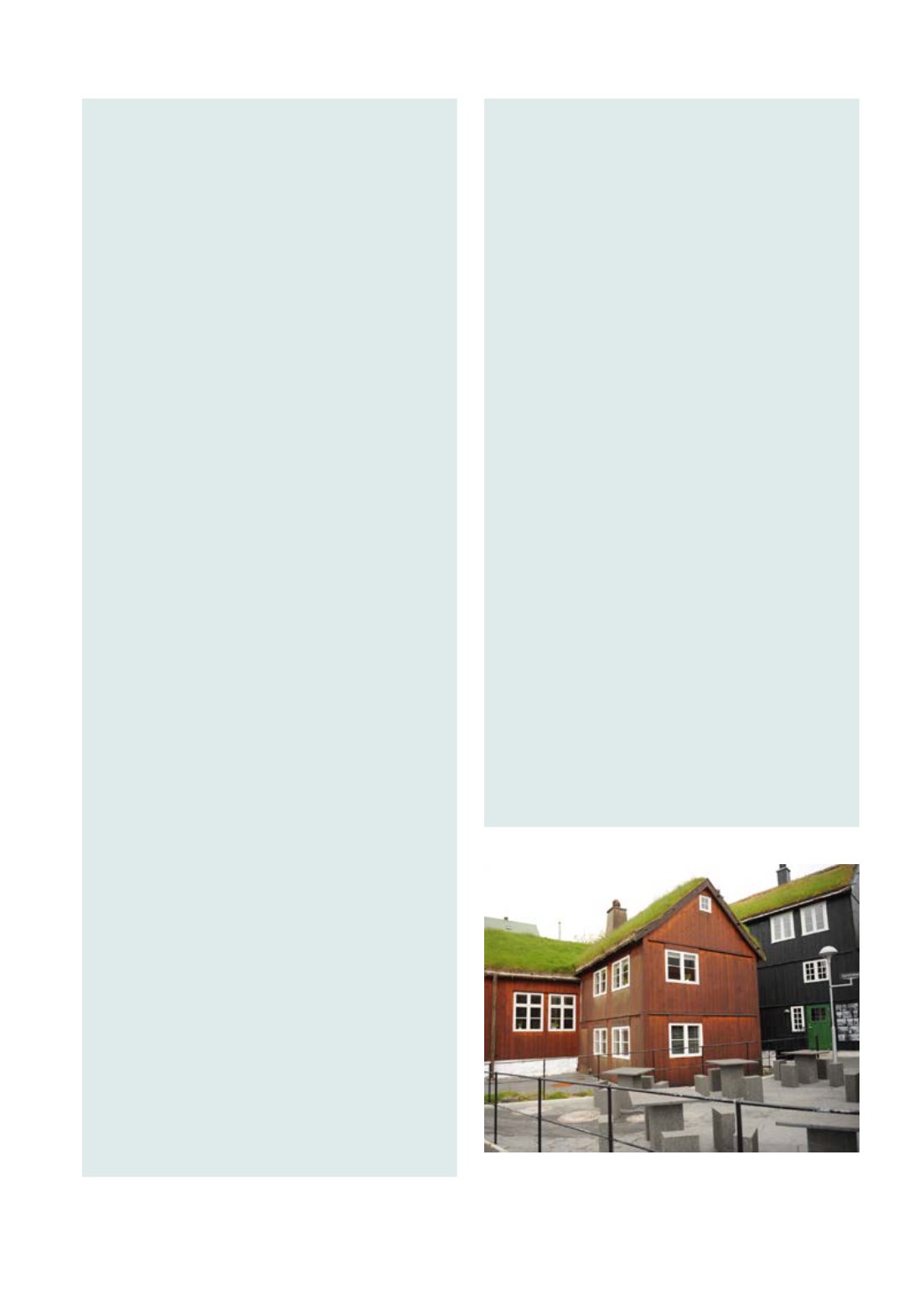 KliniskBiokemi i Norden · 2 2014
Assessment of appropriate laboratory mea-
surements to supplement the Crohn's disease
acitivity index.Gut 1981;22:571-4.
6. SolemCA, Loftus Jr. EV, TremaineWJ,Herm-
senWS,ZinsmeisterAR, SandbornWJ.Corre-
lationofC-reactiveproteinwithclinical, endos-
copic, histologic, and radiographic activity in
inflammatory bowel disease. Inflamm Bowel
7. SaverymuttuSH,HodgsonHJF, ChadwickVS,
Pepys MB. Differing acute phase responses
in Crohn's disease and ulcerative colitis. Gut
8. Ricci G, Ambrosi AD, Resca D, Masotti M,
AlvisiV.Comparisonof serum total sialicacid,
C-reactive protein, alpha 1-acid glycoprotein
andbeta2-microglobulin inpatientswithnon-
malignant bowel diseases. Biomed Pharma-
9. Colombel JF, SolemCA, SandbornWJ, Booya
F, Loftus EV Jr, Harmsen WS et al. Quanti-
tative measurement and visual assessment of
ileal Crohn's disease activity by computed
tomography enterography: correlation with
endoscopic severityandC reactiveprotein.Gut
10. SacharDB, SmithH,ChanS,CohenLB,Lichti-
gerS,Messer J.Erythrocyticsedimentationrate
asameasureofclinicalactivity in inflammatory
boweldisease. JClinGastroenterol1986 ;8:647-
11. BrignolaC,CampieriM, BazzocchiG, Farrug-
giaP,TragnoneA,LanfranchiGA.A laboratory
index for predicting relapse in asymptomatic
patientswithCrohn'sdisease.Gastroenterology
12.Boirivant M, Leoni M, Tariciotti D, Fais S,
SquarciaO, PalloneF.Theclinical significance
of serum C reactive protein levels in Crohn's
disease. Results of a prospective longitudinal
study. JClinGastroenterol 1988;10:401-5.
13. ConsignyY,ModiglianiR,Colombel JF,Dupas
JL, Mary JY. Biological markers of short term
relapse inCrohn'sdisease (CD) [Abtract].Gast-
roenterology2001;20(suppl):A53
14. BuckellNA,Lennard-Jones JE,HernandezMA,
Kohn J,RichesPG,Wadsworth J.Measurement
of serum proteins during attacks of ulcera-
tive colitis as a guide to patient management.
15. SandbornWJ, Feagan BG, Radford-Smith G,
Kovacs A, Enns R, Innes A, Patel J. CDP571,
a humanisedmonoclonal antibody to tumour
necrosis factorα, formoderate tosevereCrohn's
disease: a randomised, double blind, placebo
controlled trial.Gut 2004;53:1485-93.
16. Schreiber S, Rutgeerts P, Fedorak FN, Khaliq-
Kareemi M, Kamm MA, Boivin M et al. A
randomized,placebo-controlled trialofcertoli-
zumabpegol (CDP870) for treatmentofCrohn's
disease.Gastroenterology2005;129:807-18.
17. Peter CP, Eshuis EJ, Toxopeüs FM, Hellemons
ME, Jansen JM, D'Haens GR et al. Adali-
mumab for Crohn's disease: Long-term sus-
tained benefit in a population-based cohort
of 438 patients. J Crohns Colitis. 2014 Jan
31. pii: S1873-9946(14)00016-6. doi: 10.1016/j.
elsevierhealth.com/pdfs/journals/1873-9946/
18.MolanderP,SipponenT,KemppainenH, Jussila
A, BlomsterT, KoskelaR et al. Achievement of
deep remissionduring scheduledmaintenance
therapywithTNF α-blocking agents in IBD. J
CrohnsColitis 2013;7:730-5. doi 10.1016
19. VermeireS,VanAsscheG,RutgeertsP.Labora-
torymarkers inIBD:Useful,magic,orunneces-
sary toys?Gut 2006;55:426-31.
Islands konsulat i Tórshavn. Foto: HenrikAlfthan.