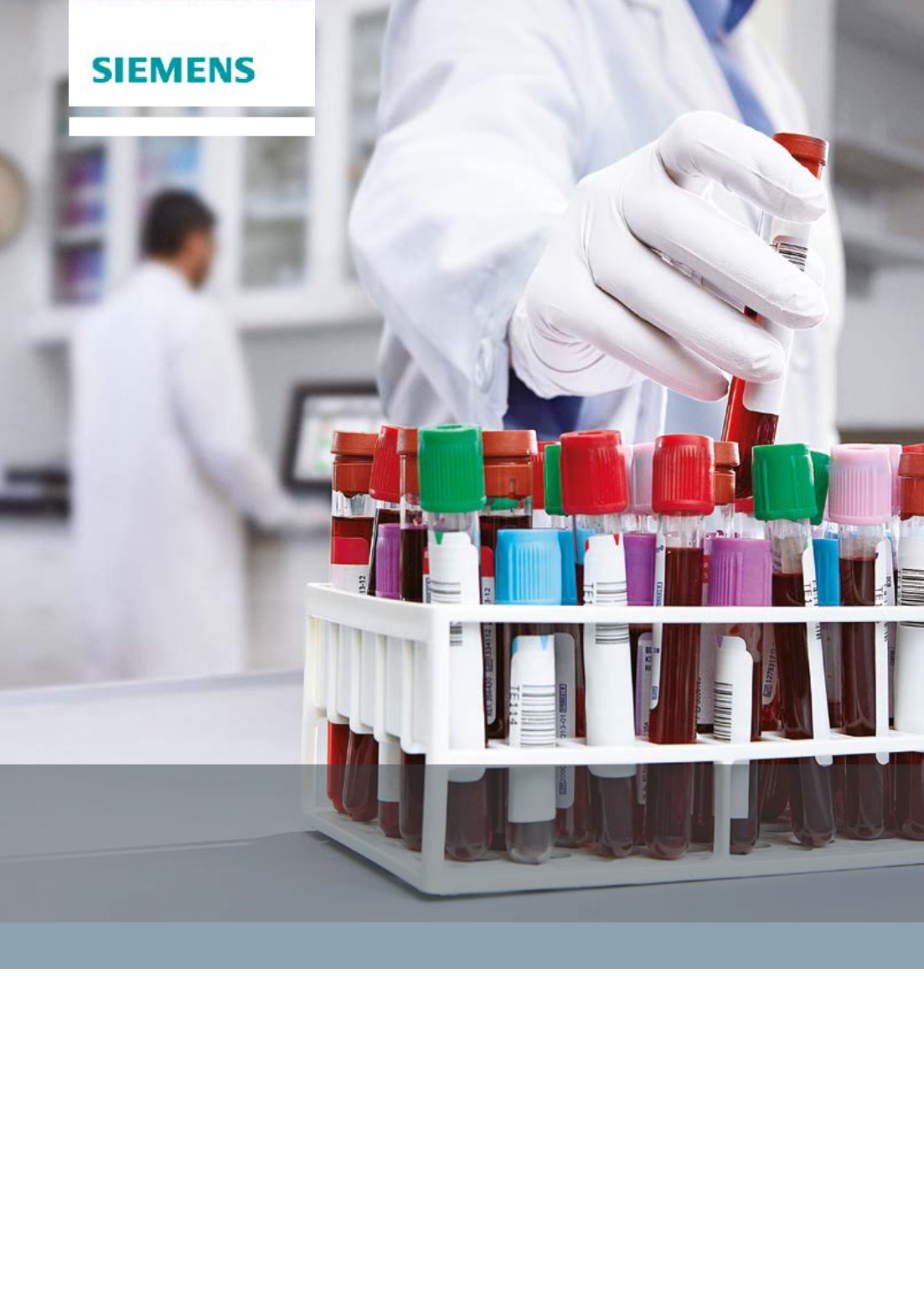 siemens.com/test-smarter
Answers for life.
A91DX-9247-A1-7600 ©2012SiemensHealthcareDiagnostics Inc. All rights reserved.
Test smarter.
Clinical diagnostic testing is part science andpart
business.Whichmeans its overall performance depends
onhowwell these two integral partswork together.
Siemens HealthcareDiagnostics canmake that happen.
We offer answers that combine the extensivemenuof
tests youwantwith the leading-edge technology you
need to run them efficiently. Not only dowe deliver
assays to support your clinical excellence, we commit
all our technical know-how to developing innovative
diagnostic solutions that increase productivity.What's
more, we provide the education, services, and support
that keep you running at your absolute best. So you
canunite and transformboth clinical andworkflow
performance todeliver the highest-quality patient care.
Findout how Siemens helps youwork better byworking
siemens.com/test-smarter
Siemensanswersunite clinical andworkflowexcellence tohelpyou thrive.