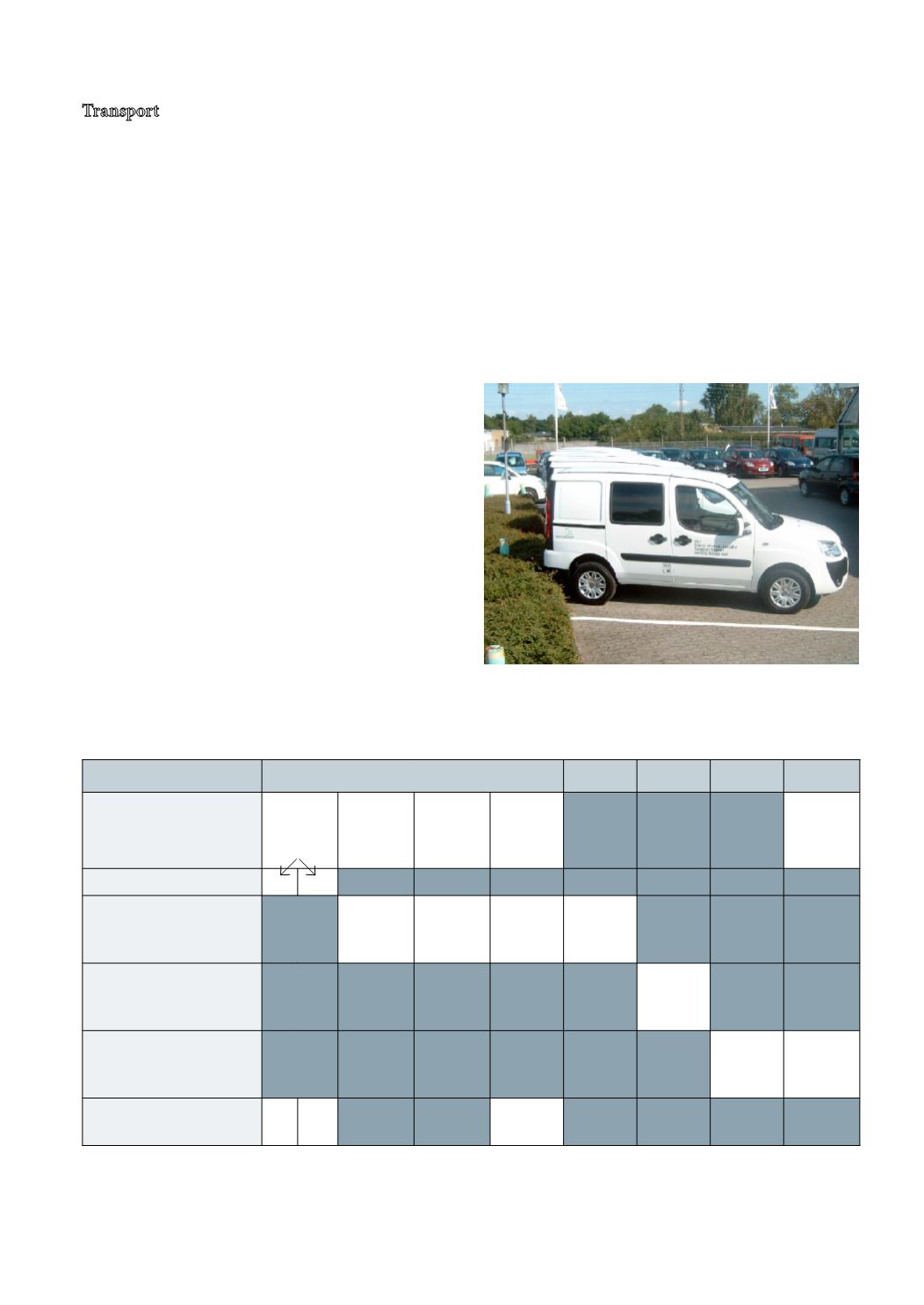 Klinisk Biokemi i Norden · 2 2016
Transport
The tubes taken were transported by laboratory tech-
The tubes were numbered 1 – 5 and number 1 (4
vials) and number 5 were centrifuged between 30
and 60 minutes after sampling see table 1. Serum
from one of no. 1 tubes was separated into 2 vials,
tightened and frozen (- 20° C). Serum from 2 tubes
was separated into 2 vials and tightened. These 2 vials
and the fourth tube of no. 1 were stored in the thermo
stated box (21 ± 1° C) until the first transport to Dept.
of Clinical Chemistry and Pharmacology by courier
Tube no. 2 was stored in the thermostated box until
the first transport; tube no. 3 was stored in the box
until the second transport between 2 – 4 pm; tubes
no. 4 and no. 5 were stored in the box until the first
From Monday to Tuesday the samples were col-
lected at GPs between 8 pm and until the first trans-
Tube 1 was sent to the laboratory and analyzed
within 4 hours from collection; tube 2 was sent by the
first transport (courier) and analyzed immediately;
tube 3 was sent by the second transport and analyzed
immediately; tube 4 was sent by the first transport
next day and analyzed immediately. Tube 5 was
centrifuged within 45 – 60 min after collection and
separated and sent by the first transport next day and
immediately analyzed after arrival to the laboratory.
All samples were stored by 21 ± 1° C except the
The result from the tube no. 1 which was sent to
the laboratory within 4 hours was used as sample "0"
Time for drawing, centrifugation, transport and
analyzing was registered.
Table 1: Method for preparation and transport.
Tube no.
1 (4 vials)
2
3
4
5
Serum frozen at -20 ° C X X
All samples were analyzed immediately after arrival to the laboratory