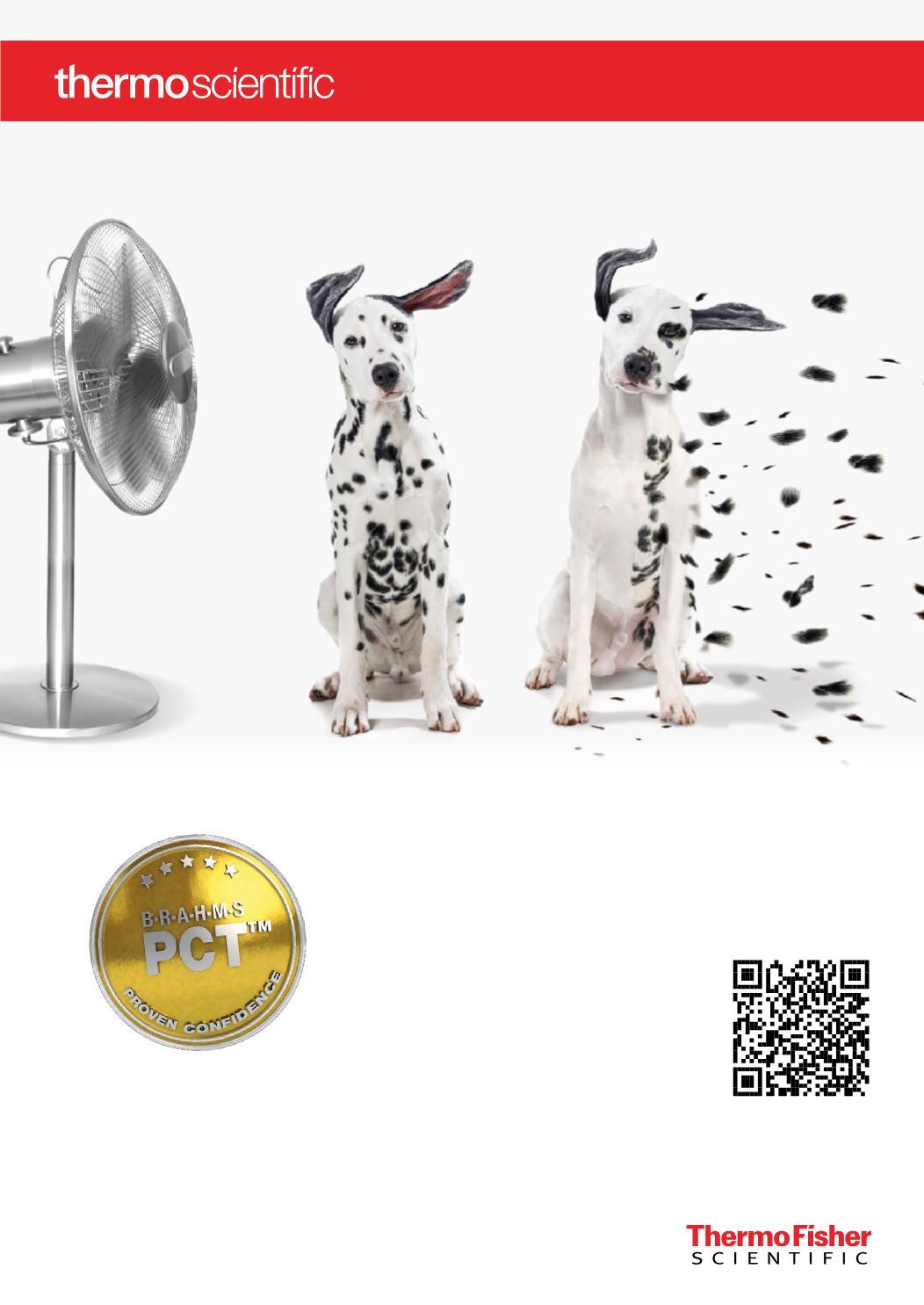 Are you using a quality PCT assay?
They may look the same! Are they the same?
For more information visit us at
thermoscientific.com/procalcitonin
Better trust the original!
assays ensure safe clinical decisions.
Thermo Fisher Scientific products are distributed worldwide; not all intended uses and applications are
registered in every country.
© 2017 Thermo Fisher Scientific Inc. All rights reserved. B·R·A·H·M·S PCT is the property of Thermo Fisher Scientific and its
subsidiaries unless otherwise specified.
The manufacture and/or use of this product is covered by one or more of the following patents: EP2028493,
DE19903336, EP1026506, US7723492, JP5215250, JP5219939, EP2174143, JP5059943, JP5185460,
EP2293076, EP2084545, CN101553733, HK1137807, JP5663531, JP5058263, US8465941, EP2548031,
CN102939542, HK1180392, JP5681219, US8748195, EP2320237, CN102081101, HK1156690, JP5722587,
US8383332, EP2545379, CN102822675, JP5798133, RU2580278.