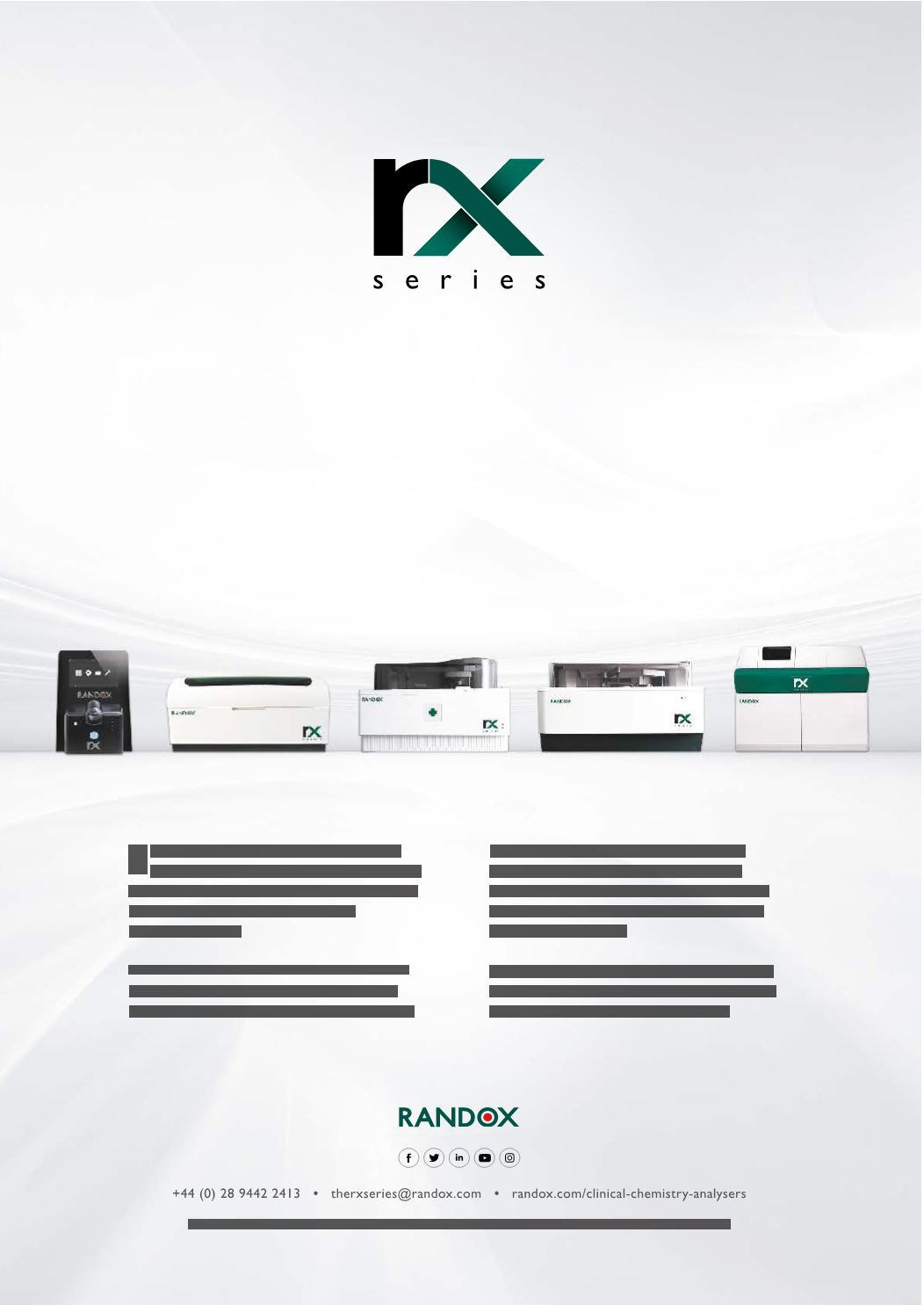 atient care is the primary focus of clinical
chemistry testing and Randox has developed
the RX series of clinical chemistry analysers for
high quality semi-automated and fully
The RX series combines robust hardware and
intuitive software with the world leading RX
series test menu including: routine chemistries,
specific proteins, lipids, therapeutic drugs,
drugs of abuse, antioxidants and diabetes
testing, guaranteeing real cost savings through
consolidation of routine and specialised tests
The RX series guarantees excellence in patient
care ensuring unrivalled precision and accuracy
offering complete confidence in results.
VERSATILE RANGE OF CLINICAL
•
•
randox.com/clinical-chemistry-analysers
Product availability may vary from country to country. Please contact your local Randox representative for information.