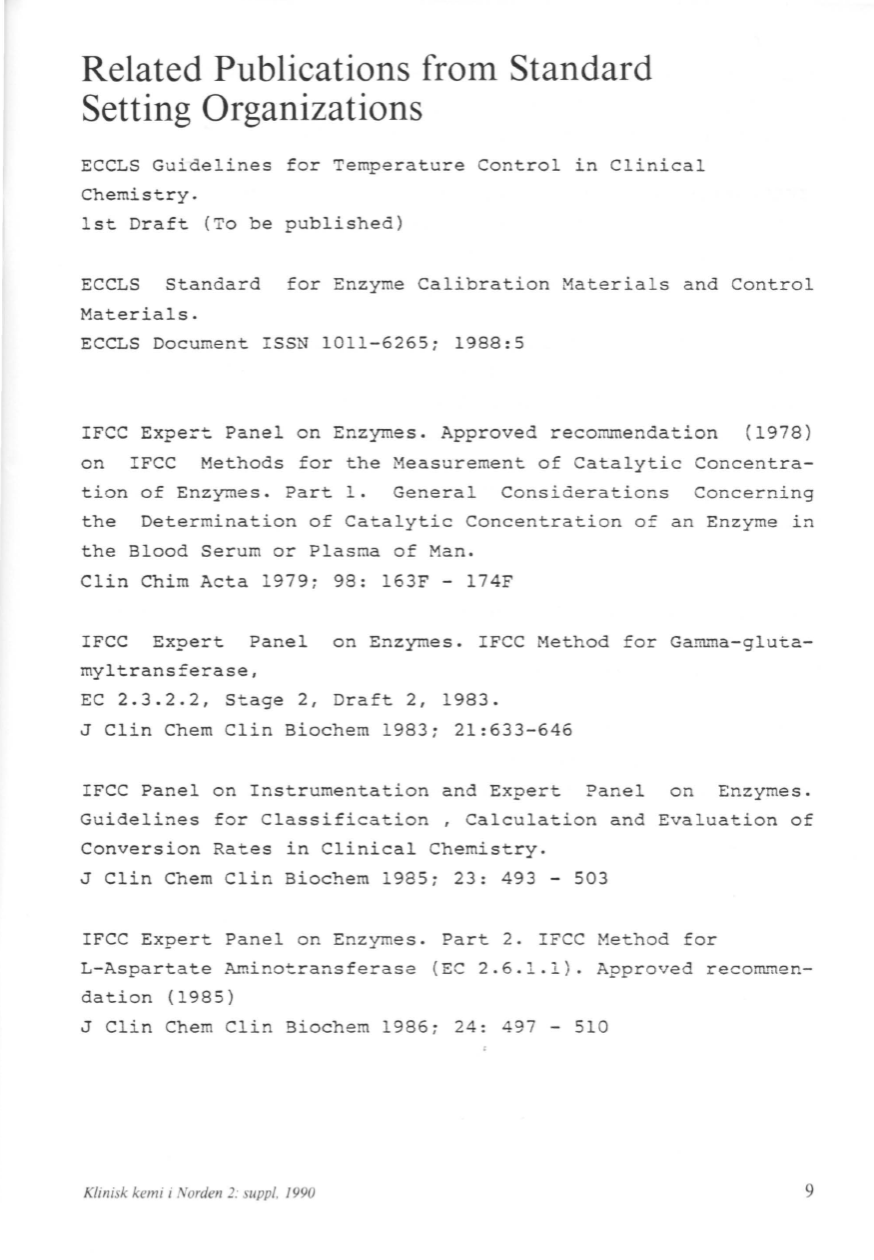 Related Publications from Standard
Setting Organizations
ECCLS Guidelines for Temperature Control in Clinical
lst Draft (To be published)
ECCLS standard for Enzyme Calibration Materials and Control
ECCLS Document ISSN 1011-6265; 1988:5
IFCC Expert Panel on Enzymes. Approved recommendation (1978)
on IFCC Methods for the Measurement of Catalytic Concentra–
tion of Enzymes. Part l. General Considerations Concerning
the Determination of Catalytic Concentration of an Enzyme in
the Blood Serum or Plasma of Man.
Clin Chim Acta 1979; 98: 163F - 174F
IFCC Expert Panel on Enzymes. IFCC Method for
EC 2.3.2.2, Stage 2, Draft 2, 1983.
Clin Chem Clin Biochem 1983; 21:633-646
IFCC Panel on Instrumentation and Expert Panel on Enzymes.
Guidelines for Classification , Calculation and Evaluatian of
Conversion Rates in Clinical Chemistry.
Clin Chem Clin Biochem 1985; 23: 493 - 503
IFCC Expert Panel on Enzymes. Part 2. IFCC Method for
L-Aspartate Aminotransferase (EC 2.6.1.1 ) . Approved recom.rnen–
Clin Chem Clin Biochem 1986; 24: 497 - 510
Klinisk kemi
Norden 2: supp/, 1990