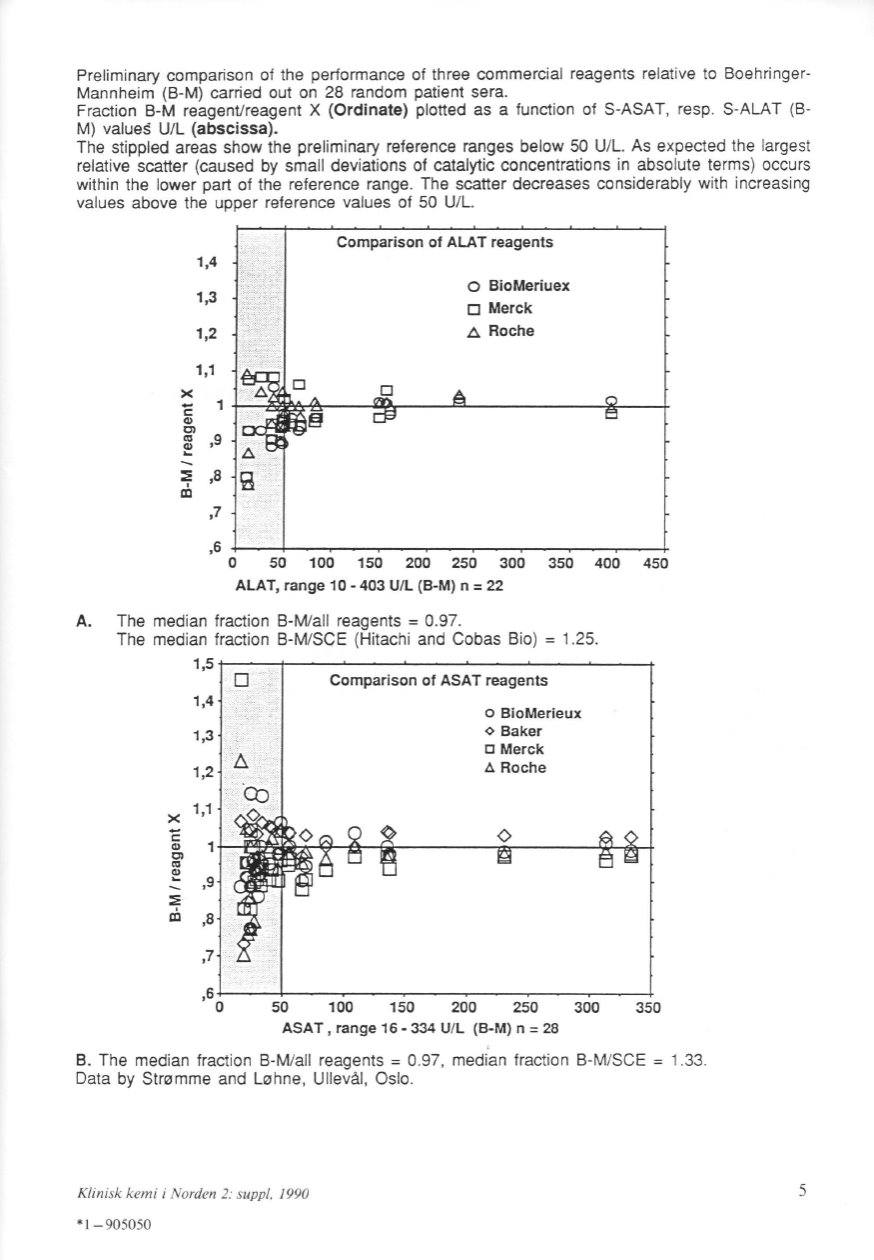 Preliminary comparison of the performance of three commercial reagents relative to Boehringer–
Mannheim (B-M) carried out on 28 random patient sera.
Fraction B-M reagenUreagent X (Ordinate) plotted as a function of S-ASAT, resp. S-ALAT (B–
The stippled areas show the preliminary reference ranges below
U/L. As expected the largest
relative scatter (caused by small deviations of catalytic concentrations in absolute terms) occurs
within the lower part of the reference range. The scatter decreases considerably with increasing
values above the upper reference values of
Comparison of ALATreagents
50 100 150 200 250 300 350 400 450
ALAT, range 10-403 U/L (B-M) n= 22
A. The median fraction B-M/all reagents
The median fraction B-M/SCE (Hitachi and Cobas Bio)
1,5r---~r-----~----~----~----~----~----~
Comparison of ASAT reagents
1).
,6~----+-----~----~----~----~----~----~
ASAT , range 16 - 334 U/L (B-M) n = 28
B. The median fraction B-M/all reagents
Data by Stmmme and L0hne , Ullevål, Oslo.
Klinisk kem i i Norden 2: suppl, 1990