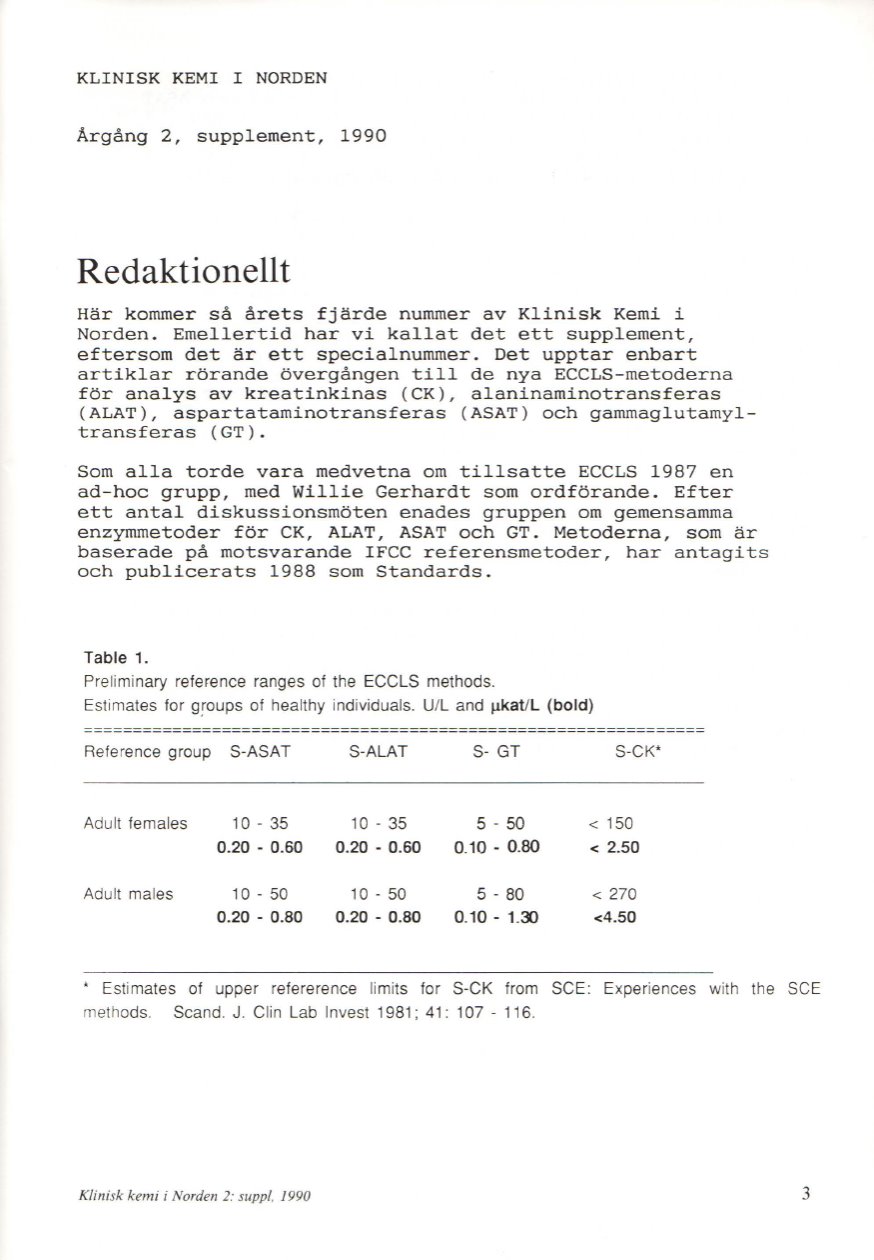 Argång 2, supplement, 1990
Redaktionellt
Här kommer så årets fjärde nummer av Klinisk Kemi i
Norden. Emellertid har vi kallat det ett supplement,
eftersom det är ett specialnummer. Det upptar enbart
artiklar rörande övergången till de nya ECCLS-metoderna
för analys av kreatinkinas (CK), alaninaminotransferas
(ALAT), aspartataminotransferas (ASAT) och gammaglutamyl–
Som alla torde vara medvetna om tillsatte ECCLS 1987 en
ad-hoc grupp, med Willie Gerhardt som ordförande. Efter
ett antal diskussionsmöten enades gruppen om gemensamma
enzymmetoder för CK, ALAT, ASAT och GT. Metoderna, som är
baserade på motsvarande IFCC referensmetoder, har antagits
och publicerats 1988 som standards.
Preli minary reference ranges of the ECCLS methods.
Estimates for groups of healthy individuals. U/L and
Estimates of upper refere rence limits for S-CK from SCE : Experiences with the SCE
Klinisk kem i
Norden 2: suppl, 1990