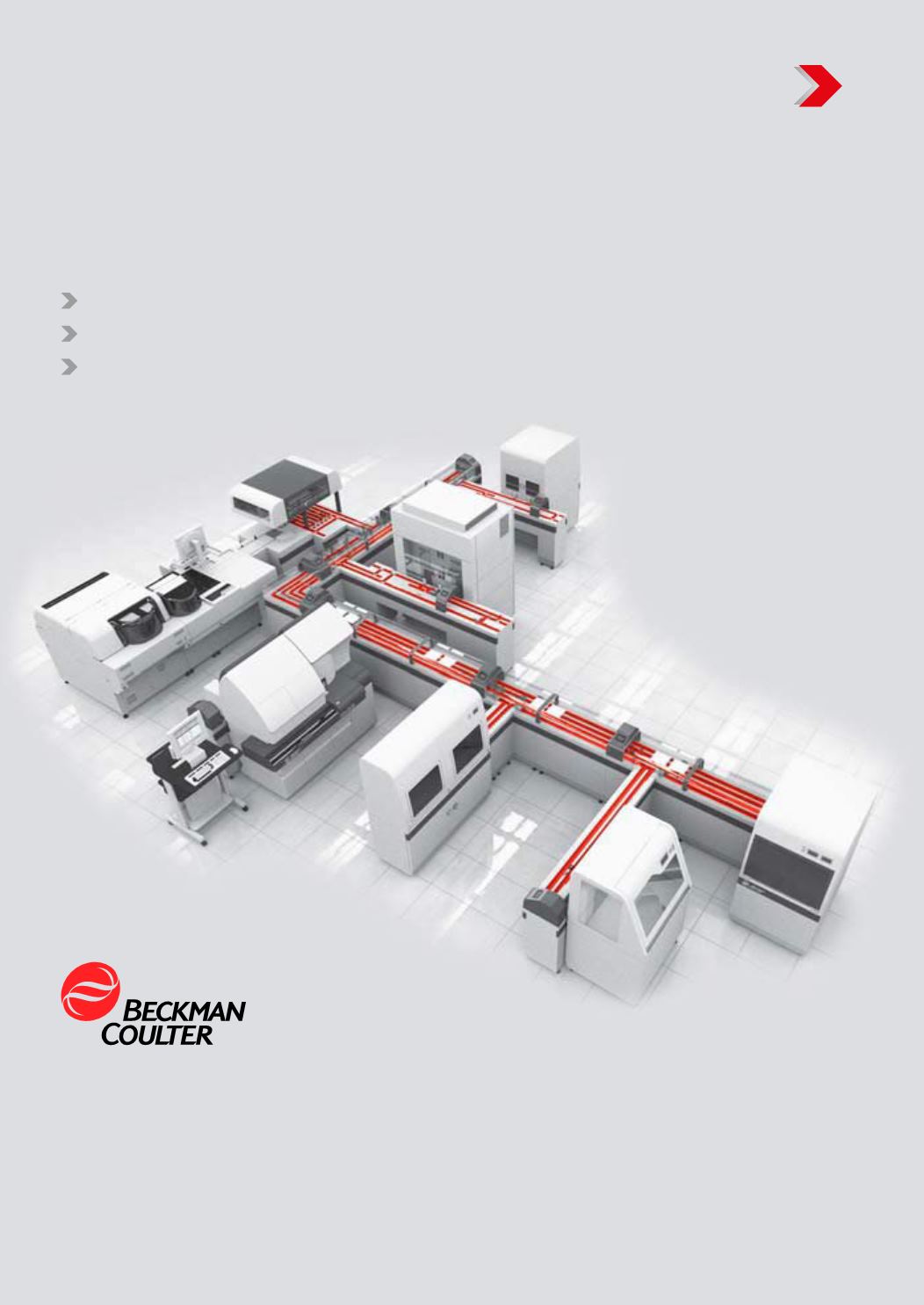 THE WAY IT'S SUPPOSED TO BE
Power Express, intelligent total lab automation for high-speed routing of primary tubes to connected analyzers, sample preparation, creation of secondary tubes,
recapping and compact tube storage (stockyard). It is a modular and scalable solution suitable for all types of laboratories. Carefully read the user manual for
further information and instructions. Manufacturer: Beckman Coulter. Accordance with Directive 97/79 / EC – 08-2013 – notified body NSAI Ref: 052015-03
* Optimal TAT is always achieved through realtime communication of instrument
status and sample load between all connected instruments and the automation.
Open automation; third-party connection capabilities
Balanced throughput up to 1200 tubes/hour, no bottlenecks