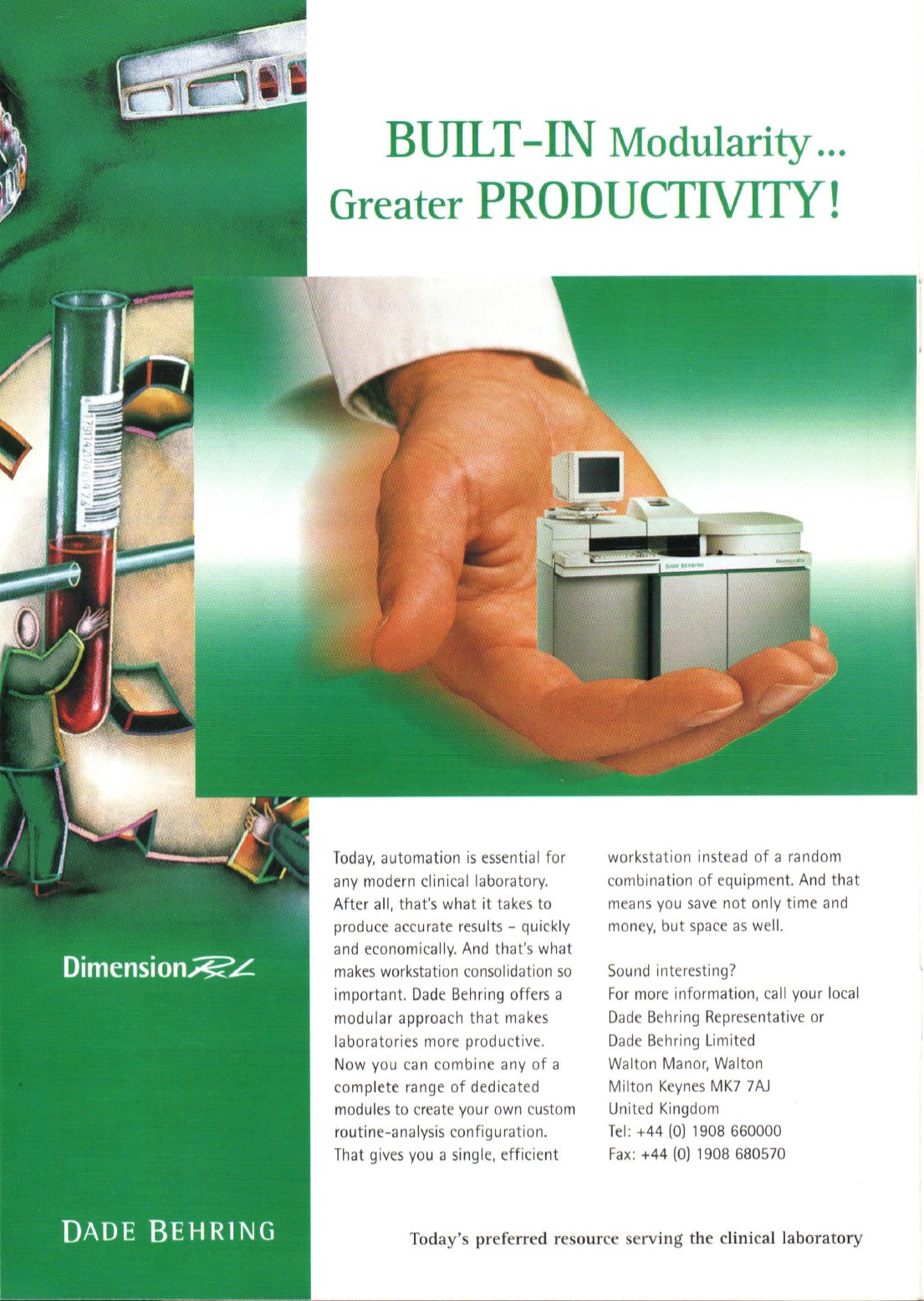 BIDLT-IN
Modularity
Greater
PRODUCTIVITY!
Today, automation is essential for
any modern clinical laboratory.
After all, that's what it takes to
produce accurate results - quickly
and economically. And that's what
makes workstation consolidatian so
important. Dade Behring offers a
modular approach that makes
laboratories more productive.
Now you can combine any of a
complete range of dedicated
u
les to create your own custom
routine-analysis configuration.
That gives you a single, efficient
workstation instead of a random
combination of equipment. And that
means you save not only time and
money, but space as weil.
For more information, call your local
Dade Behring Representative or
+44
Today's preferred resource serving the clinicallaboratory