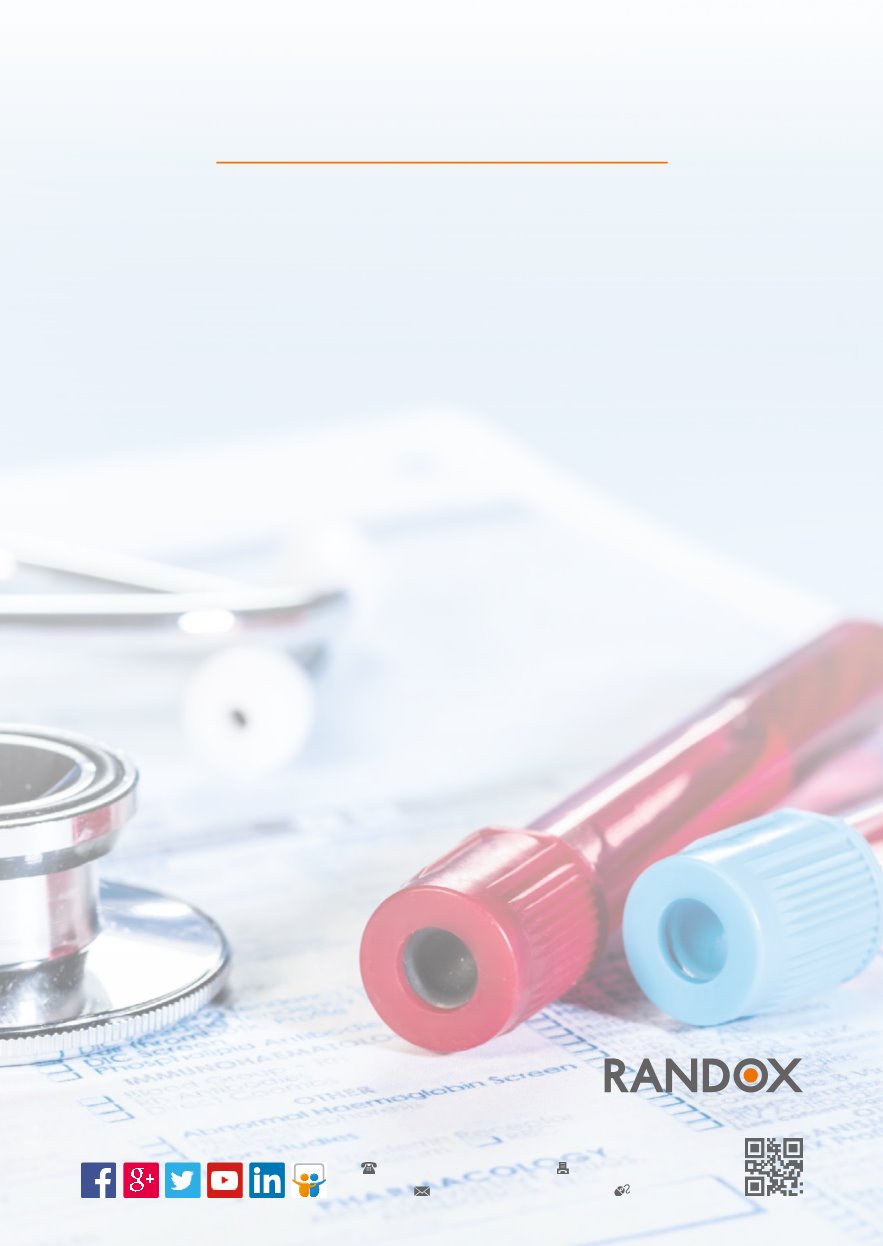 When providing patient results with life changing potential, it's
important to ensure the results you give are as exact as possible.
Following strict laboratory processes and incorporating a quality
control programme will not fully ensure result accuracy.
Introducing a truly independent quality control in your laboratory
will guarantee that an unbiased performance assessment will
be provided every time, ensuring peace-of-mind and reliability,
while also reducing costs of expensive repeat tests.
Acusera Haematology
control from Randox is the
only comprehensive third party control available for Sysmex
analysers. With a 70 day shelf life, barcoded labels and a liquid
ready-to-use format, it's easy to streamline laboratory QC
processes. The availability of 45 analytes stable for 14 days
including CBC and 5 part differentials ensures comprehensive
analysis of analytical performance.
Randox QC, providing consolidated solutions, for results
you can trust.
Randox Laboratories Ltd
+44 (0) 28 9442 2413 +44 (0) 28 9445 2912
Stress free QC;
accurate, reliable results.