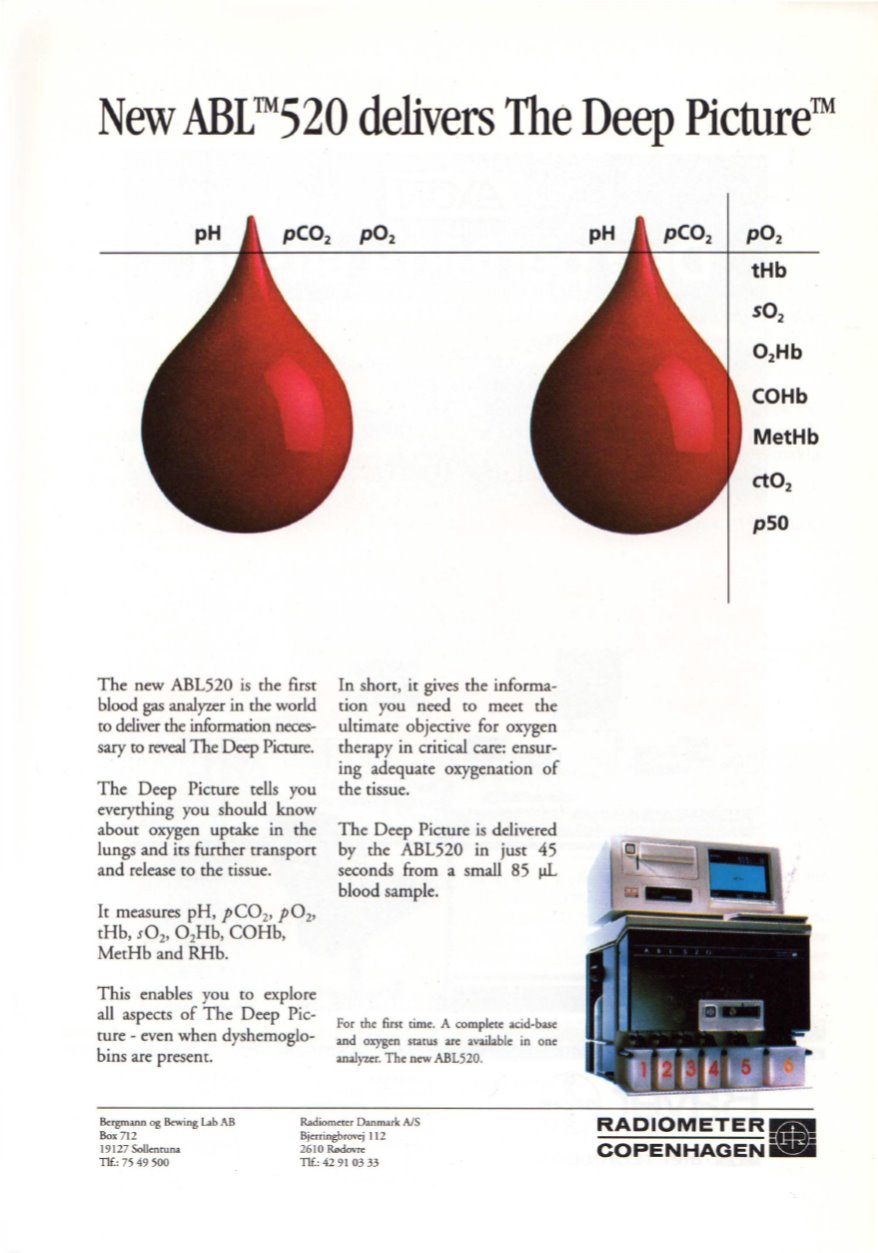 NewABL™520 delivers The Deep Picture™
pH
pC0 2
to deliver the information neces–
sary to reveal The Deep Picrure.
The Deep Pieture tells you
everytbing you should know
about oxygen uptake in the
!ungs and its further transport
and release to the tissue.
s0
2 ,
This enables you to explore
all aspeers of The Deep Pie–
ture - even when dyshemoglo–
p02
In short, it gives the informa–
tion you need to meet the
ultimate objeetive for oxygen
therapy in eritical care: ensur–
ing adequate oxygenation of
The Deep Pieture is delivered
time. A complete acid-base
and oxygen status are available in one
analyzer. The new ABL520.
NS
p02
tHb
s0 2
0 2Hb
COHb
MetHb
ct02
p
50
RADIOMETER
COPENHAGEN